All you need for JCrete® is this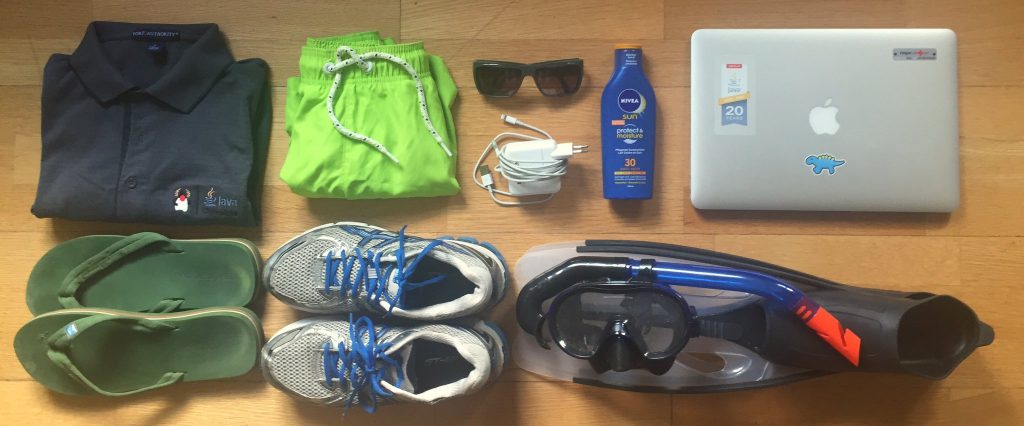 Most of the time you will be in the water, talking about Java (Thanks Anna Pepperdine for this fantastic logo!)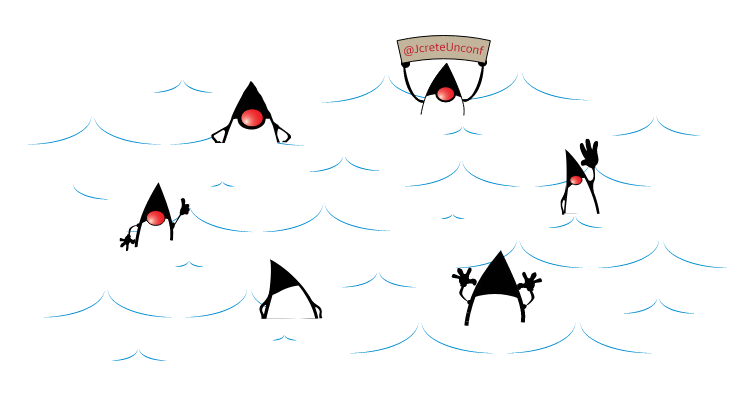 Attribution-ShareAlike CC BY-SA
Or hacking away on another cool open-source project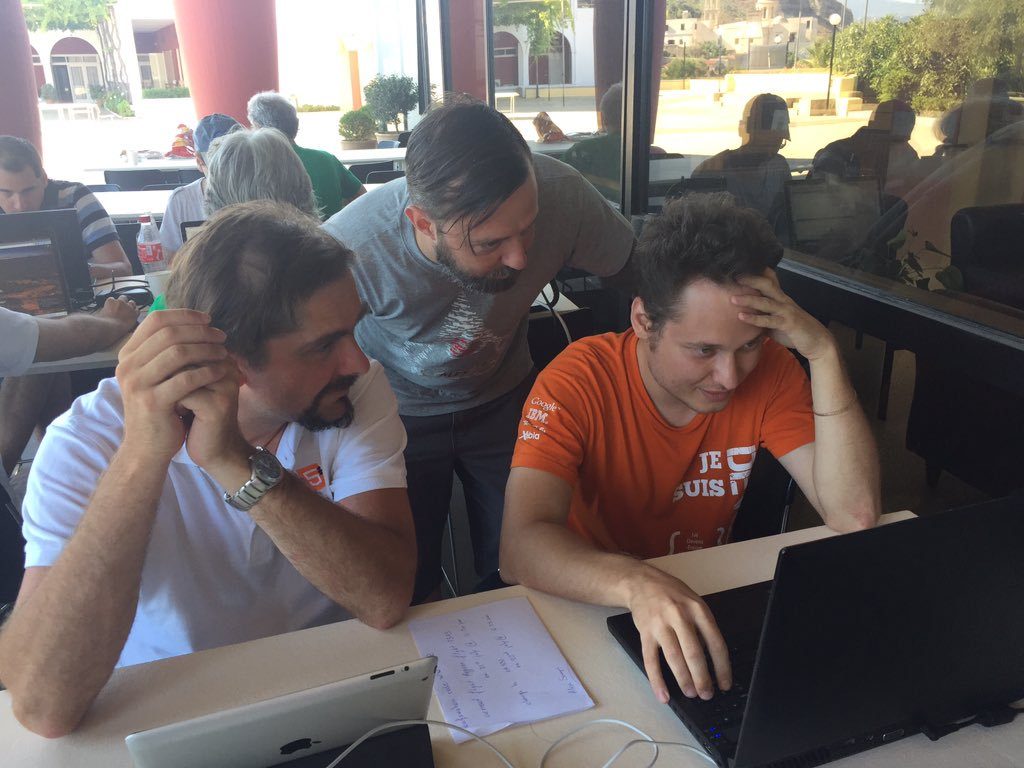 Or eating, dancing and drinking with your friends and family (everyone joins)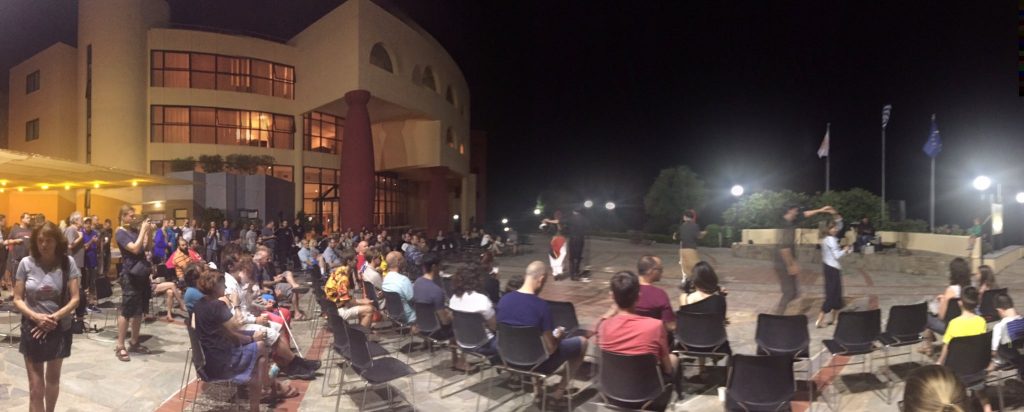 And helping create each day's schedule, lazily of course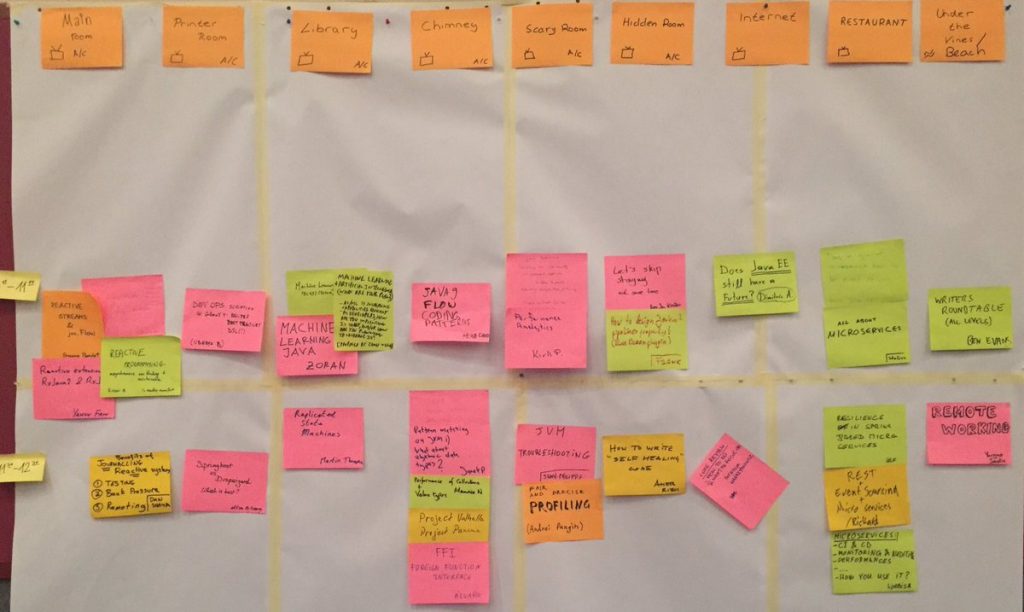 Who is Invited?
JCrete® is an invitation-only conference.  There is no conference fee, we all pay our own share of the conference facility and you cannot buy a seat (a lot have tried …)
Cost
JCrete® is completely funded by its attendees. We each pay the Orthodox Academy of Crete for using their facilities, lunch and two dinners. If you'd like a t-shirt or towel with our logo on it, you pay for it. If you'd like to stay in a 5-star hotel, you pay for it. Dinner, excursion, rental car? Yep, you pay for it. Your flights to Crete and airport transfer? Good guess, it's yours. We all pay, even the disorganizers. We deliberately do not have any corporate sponsors.
We also pass around hats to collect money for local schools to support their IT infrastructure. Thank You Letter From Kolymvari Junior High School.
We are doing it for the love of it. You will feel this passion the moment you set foot in the academy. It will inspire you and you will have a fantastic experience that is unparalleled in the Java world.