Unfortunately, due to COVID-19 uncertainty, we decided to cancel JCrete® 2020. See you in 2021 hopefully.
Hike Samaria Gorge 18th July 2020
JCrete® unconference 19-24 July 2020
JCrete4Kids 25-26 July 2020
All you need for JCrete® is this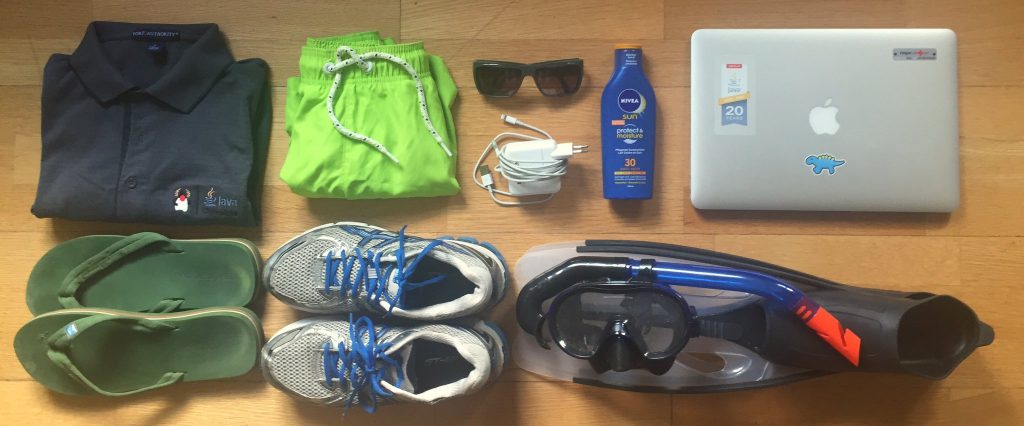 Most of the time you will be in the water, talking about Java (Thanks Anna Pepperdine for this fantastic logo!)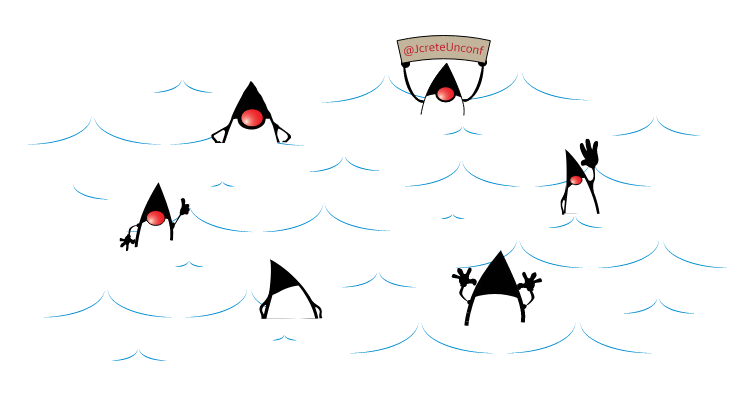 Attribution-ShareAlike CC BY-SA
Or hacking away on another cool open-source project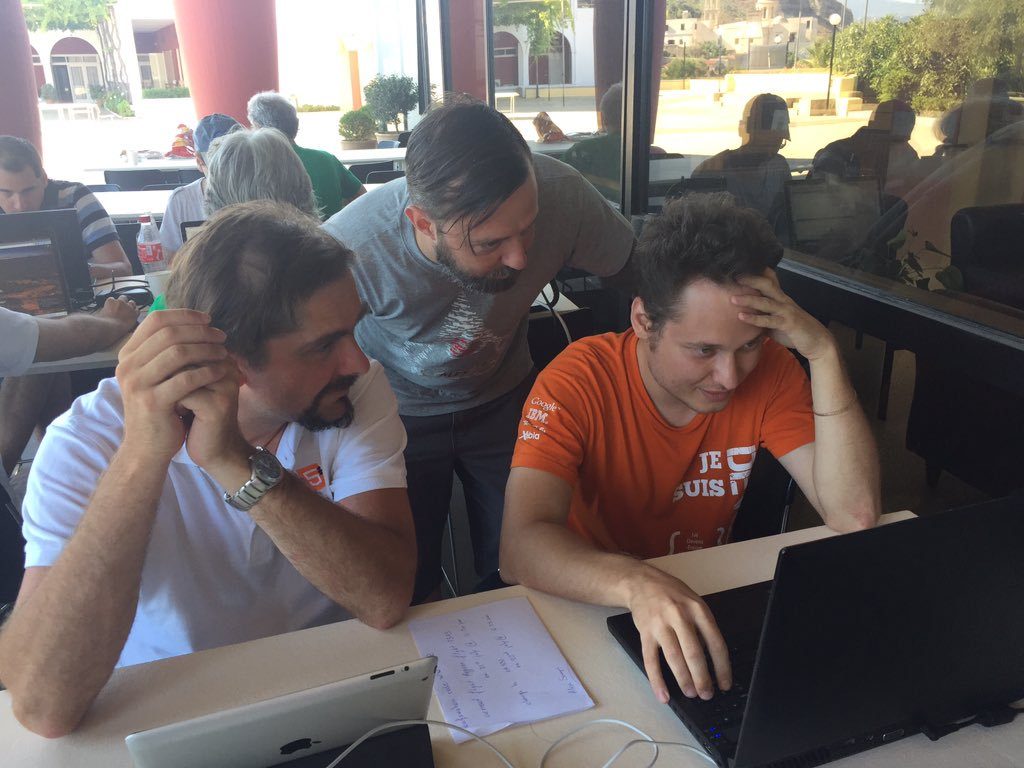 Or eating, dancing and drinking with your friends and family (everyone joins)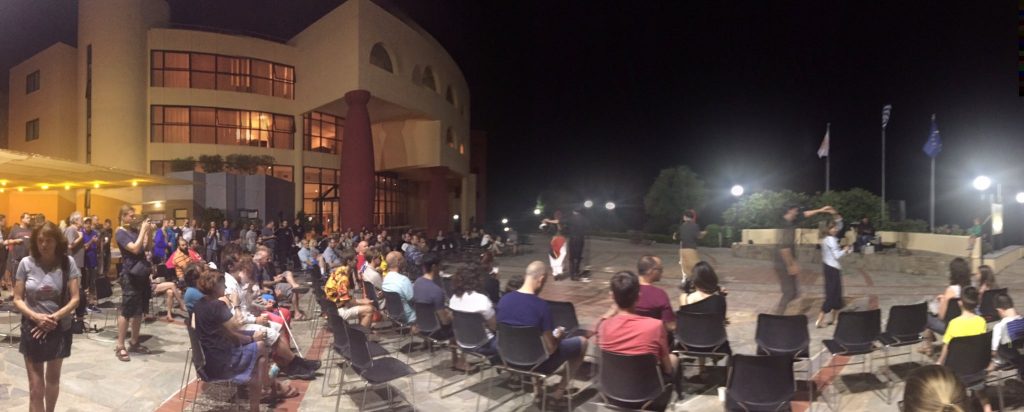 And helping create each day's schedule, lazily of course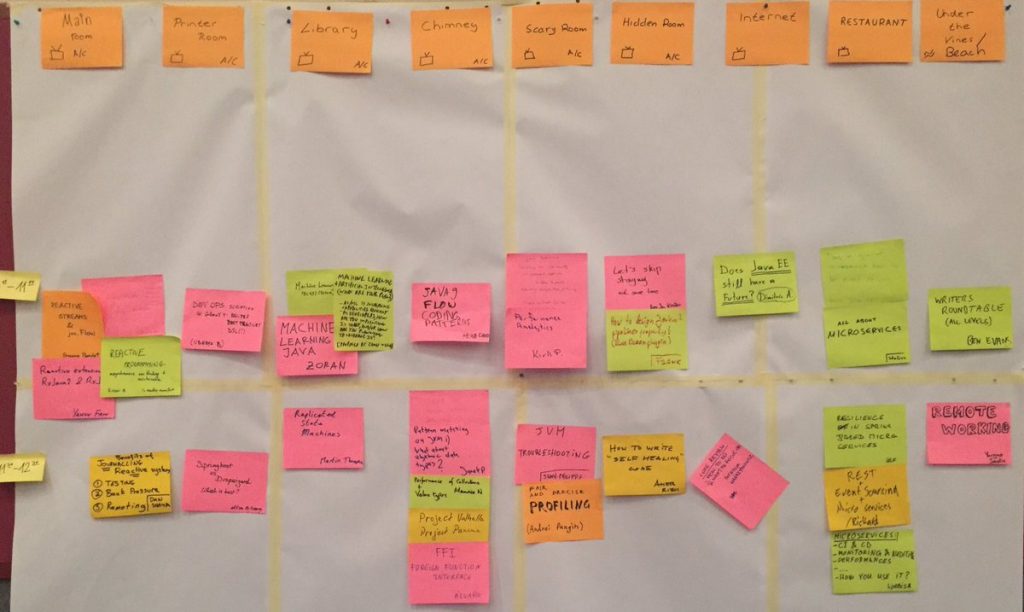 Who is Invited?
JCrete® is an invitation-only conference. There is no conference fee and you cannot buy a seat (a lot have tried …)
However, we also have an open lottery that you can join if you would like to try for a seat. Please enter your details here. Please give us enough information to help us decide whether to include your name in the lottery.
Dates
Since this is our 10th anniversary, we are doing something special – a hike down the Samaria Gorge on Saturday the 18th of July 2020. We hope you will be able to join us. We are also thinking of organizing a bus tour for those who are not able to hike. Perhaps we will meet in a village in the south of the island. More details coming soon.
JCrete® officially kicks off on Sunday the 19th of July 2020 at 8pm at the Orthodox Academy of Crete Conference Centre and ends on Friday the 24th of July after lunch. JCrete4Kids will take place on Saturday 25th of July at the OAC and on Sunday 26th of July in Heraklion.
We recommend flying to Chania (CHQ). Heraklion (HER) is possible, but it will take longer for you to get to our venue in Kolymbari.
Cost
JCrete® is completely funded by its attendees. We each pay the Orthodox Academy of Crete for using their facilities (€125), lunch and two dinners. If you'd like a t-shirt or towel with our logo on it, you pay for it. If you'd like to stay in a 5-star hotel, you pay for it. Dinner, excursion, rental car? Yep, you pay for it. Your flights to Crete and airport transfer? Good guess, it's yours. We all pay, even the disorganizers. We deliberately do not have any corporate sponsors.
We also pass around hats to collect money for local schools to support their IT infrastructure. Thank You Letter From Kolymvari Junior High School.
We are doing it for the love of it. You will feel this passion the moment you set foot in the academy. It will inspire you and you will have a fantastic experience that is unparalleled in the Java world.