Saturday 1st July
We are planning a hike down Samaria Gorge, organized by a tour company. This will be a fairly early start, so that we can get down the Gorge before the crowds and heat.
Sunday 2nd July
Sunday afternoon is set-up day for the unconference. You are welcome to help. Or hang out and meet other JCretans. Go for a swim in the sea across from our venue. Bring your family and let them meet other kids. Bring along some food, snacks and drinks and have a picnic at the stunning JCrete® venue.
Monday 3rd July
Early wakey, wakey, after a fun previous evening chatting about Java, life and the universe. We start with a welcome, explanation of how this unconference works and then start the first of our three sessions of one hour each. Then time for lunch, siesta, beach, fun, fun, fun. Our main destination is Falassarna beach, but Plaka in Kissamos is also nice, especially for little ones, as the water is shallow and calm. The sporty go snorkeling with Chania Diving. A block booking for dinner at Frosini's Garden (TBC).
Tuesday 4th July
Today is a special day as we take you to one of the most beautiful beaches in the world.   We leave at 7:00am and drive to the beach in convoy.  Back at 12:45pm for lunch and then our sessions run in the afternoons.  Definitely not something you want to miss!  Dinner is a "Cretan Evening" at the OAC, with song and dance.  Yes, you will get a chance to be "Zorba".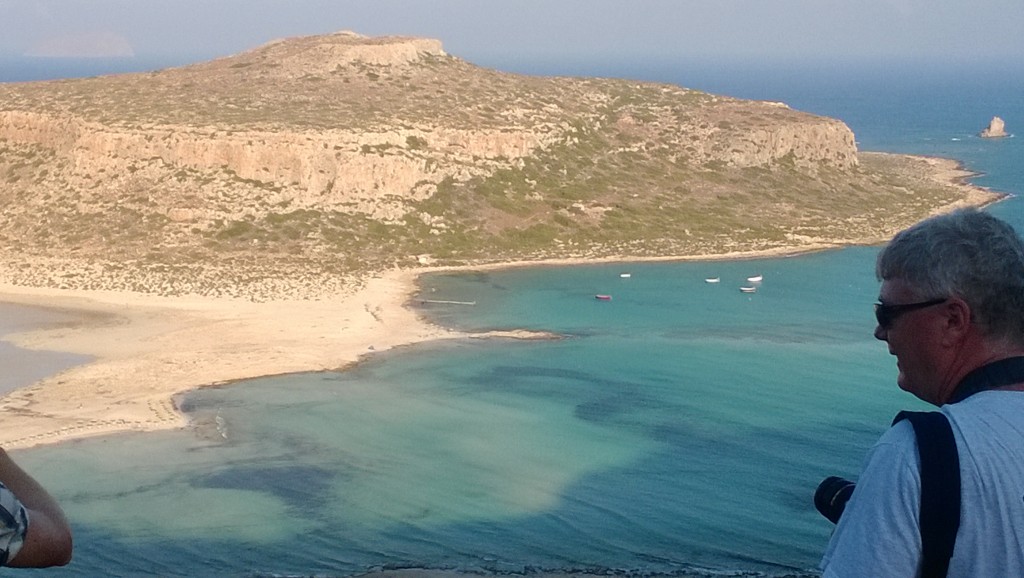 Wednesday 5th July
Some of our attendees are a bit crazy and go for a run before breakfast.  Or a swim in the sea.  Madness.  We start again at 8:30.  Three sessions of an hour each.  By this time, we are all getting the hang of this unconference thingy and the discussions are getting heated and exciting.  During lunch we just carry on talking.  Excursions to various places nearby, such as the waterpark, drive up the mountain, ancient ruins, etc.  We disperse throughout Chania Old Town to various restaurants.
Thursday 6th July
Phew, almost there.  Dmitry, John and Heinz have aged 5 years.  Another 8:30 start.  Some still awake from the previous night's festivities.  Last day of sessions and it is becoming difficult to stop talking.  Some excursions in the afternoon, but we are all exhausted and looking forward to listen to some nice live music and eat some BBQ grilled at the OAC.  More chatter, dancing, fun.
Friday 7th July
Sessions are over, but the fun just does not go away.  We spend the day packing up and hacking away on our laptops.  Actually mostly hacking.  This is the Hack Day!  Imagine converting all those marvelous ideas from the previous 4 days into code now!  Usually we go to the beach at Kalathas in the afternoon and eat somewhere on the Akrotiri, close to Heinz's pad.
Saturday 8th July
We spend the Saturday at the OAC teaching kids from Chania how computers and programming work.  Often JCretan kids join in with the Cretans.